LivMS Event:
This lecture is FREE for all students and members of the
LivMS
. Others pay a door charge of £4
NO TICKETS REQUIRED
---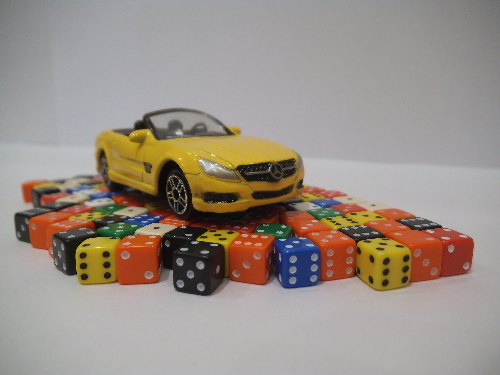 Image courtesy of
Laura Bonnett
Summary In the UK, the Driving and Vehicle Licensing Agency (DVLA) adopt a risk based approach to determine who can obtain a driving license either as a new driver, or following an incapacitating medical event such as an epileptic seizure. Together, we will deliberate what we consider to be an acceptable level of risk of an accident as a new driver. We will then debate whether this level of risk should also apply to people with underlying medical conditions such as epilepsy. We will finally discuss the implications of our decisions for the drivers, but also for the rest of the population.
About the speaker I have been a STEM (Science, Technology, Engineering and Mathematics) Ambassador since 2010 and have planned and executed many events engaging thousands of pupils and hundreds of teaching staff. Activities I have initiated include a session for sixth form students considering studying maths at university entitled 'How to Win Games and Influence Chance', a STEM Club session for year 9 pupils in a local school entitled 'How Random Are You', and a tutorial on statistics for AS-level biologists at a different local school.
See also https://www.liverpool.ac.uk/translational-medicine/staff/laura-bonnett/
---
The Redmonds Building is situated at the corner of Brownlow Hill and Clarence Street having its entrance located on Brownlow Hill. It is just less than one-bus stop distant 'up the hill' from the Britannia Adelphi Hotel.
Car Parking: There is a multi-storey car park very-close-by the Redmonds Building. See web-link: https://liverpool.gov.uk/parking-travel-and-roads/council-car-parks/mount-pleasant/ The traffic-entrance to this car-park is near the bottom of Mount Pleasant. The car park closes at 8pm
---