LivMS Event:
Date: 02 Feb, 2017
Time: 17:30 - 18:30
Presenter: Balazs Szendroi

University of Oxford and St Peter's College Oxford

Title: Islamic tilings and their symmetries
Audience: Year 11 and up, their teachers and all those interested in mathematics and its applications
Venue: Liverpool Hope University, EDEN Building, Liverpool L16 9JD, Room EDEN 036
Contact: Peter Giblin, mailto:pjgiblin@liv.ac.uk
Webpages to look at:
https://people.maths.ox.ac.uk/szendroi/
http://www.spc.ox.ac.uk/whos-here/academic/prof-balazs-szendroi
https://www.youtube.com/watch?v=cb8WubrliUs
---
Decorative art in the Islamic world often takes the form of geometric patterns that exhibit interesting symmetries. The talk will discuss the
relation
ship between art and pure
mathematics
through the example of Frieze Patterns, essentially one-
dimension
al periodic patterns whose possible symmetry configurations can be fully understood. The related notions of wallpaper patterns and crystallographic patterns will also be discussed, and there will be lots of pictures.
Image credit: Ashmolean Museum, Oxford
http://jameelcentre.ashmolean.org/collection/3/per_page/25/offset/0/sort_by/date/object/11066/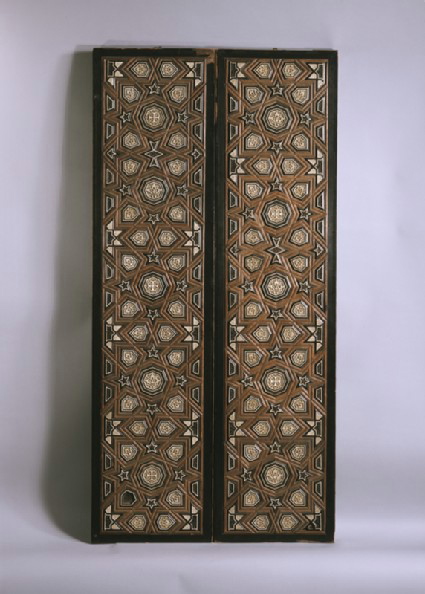 ---